Handmade in the colours of Scotland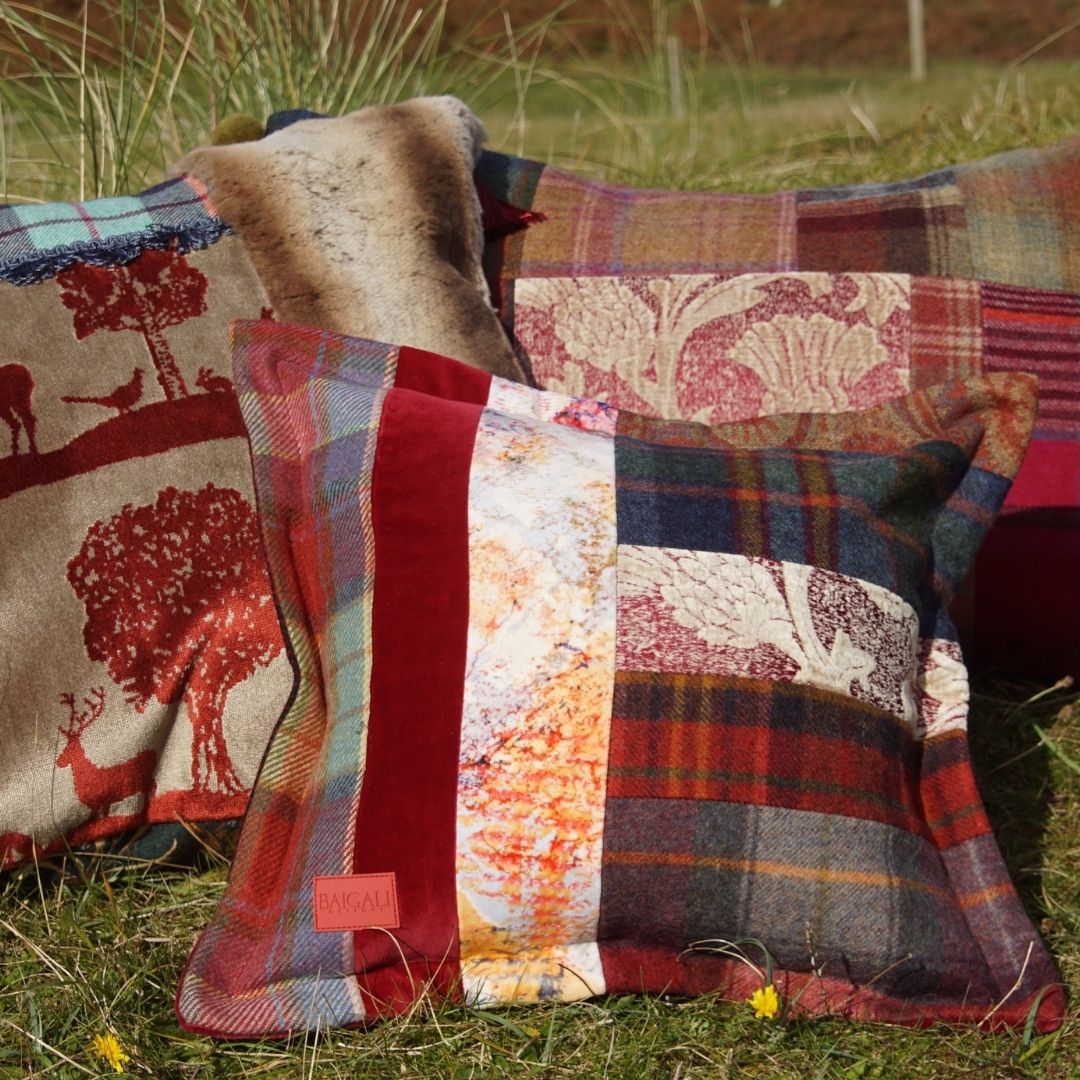 I love to design and create individual cushion and throws for my customers, each project is different and exciting.
Should you wish to place a large or small commission, please get in touch!
If you have a specific design, colour, texture or fabric in mind that is great. If not, I can present design options for your approval after a discussion with you about your colour palette.
I have designed a huge variety of cushions and throws for customers. Some of my best work has come out of these collaborations.
Lets chat first about your ideas, so please let me know what you have in mind via email at lesley@baigalidesigns.com or phone me on 07941306878
Lesley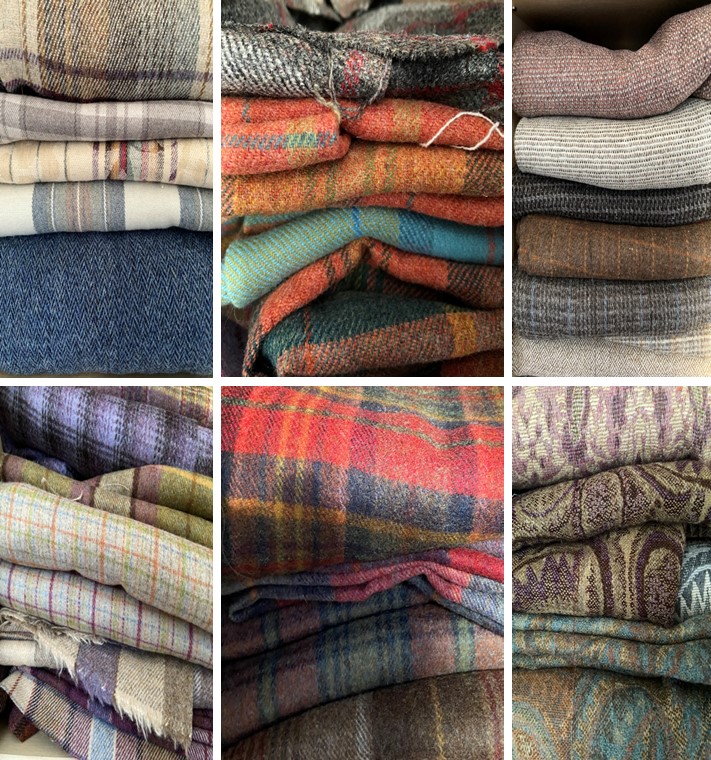 I have over four thousand meters of high quality fabric in my design studio in Edinburgh, many are wool tweeds in the rich colours of Scotland. I source my fabric from small Scottish weavers, woollen mills in the British Isles and international fabric houses.
The prices of each commission will depend on the size and fabric selected for each design project.
Alternately, if you see something in my shop that you like, or you want to change a small detail, such as a slightly different colour theme, I would be very happy to do this for the same price as the shop cushion or throw.
Your cushion will be handmade and therefore one-of-a-kind. The completion and delivery times will be agreed at the time the commission is placed.
Thank you Lesley
If you have a commission in mind, please contact me. Whether it is a small or big project, I will listen first and get back to you with a plan and some great ideas….